GT wins GlobalNet Commitment of Excellence Platinum Award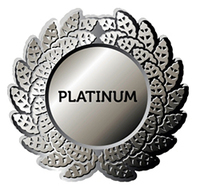 Going-there has won the 2019 GlobalNet Commitment of Excellence Platinum Award. GlobalNet is organised by Cartus, the market leader in global mobility, which hosted its 19th annual Global Network Conference, October 14-15, 2019, to celebrate service excellence among its supply chain partners. The conference was held in Boston, Massachusetts, and drew approximately 400 attendees from 195 companies and 40 different countries.
The Platinum Award goes to suppliers who have consistently delivered exceptional service to Cartus' customers, as well as those who invested in innovations that improved service. This is the the highest level award a supplier can achieve through service performance. It recognizes Going-there's measureable commitment to excellence and is presented to Global Network service providers who have distinguished themselves by achieving critical performance metrics.
'Every day Going-there is assisting relocating employees in over a hundred locations around the world,' says Diana Busk, GT's Founder and CEO. 'Our on-the-ground Destination Consultant teams are a crucial part of the relocation process, minimising the stress that assignees often feel when making important life decisions and making the best use of their time. This award recognises the fantastic work put in by our teams around the world.'
Going-there is proud to be a part of Cartus' Global Network and to have received this recognition. We will continue to apply the highest standards and processes in the delivery of service and as one of Cartus's network providers.