Zagreb is Europe's newest capital, dating from 1991 when Croatia became independent. It joined the European Union in 2013 and has made a strong transition to become a modern international city.
Rental legalities are fairly straightforward in Croatia. Leases are generally written in Croatian, though it is also permitted to have both Croatian and English - or any other language - included on the same page. The lease can be signed by the company or the tenant and only the tenant's passport is required by way of identification.
A choice of apartments and houses is available across the city, with furnished apartments easier to locate than unfurnished. More properties typically become available in the summer months, to coincide with the end of the city's academic year - and subsequent exodus of students and staff.
In furnished properties, the normal home fixtures, bedding, living room furniture and kitchen appliances will all be present, though only around 50% of homes will have a dishwasher. Similarly, while washing machines are available, dryers are usually not. In unfurnished properties, only the most basic kitchen and bathroom appliances will be supplied, while washing machines and even lightbulbs may not!
Rents typically last for a full year, and rolling monthly contracts are generally not available unless opting for a short-term fully furnished serviced apartment. A full month's deposit is normal to secure a property, though the landlord will usually cover the agent's fee. A tenant-only diplomatic break clause is negotiable, giving the tenant the right to terminate the contract with 30-60 days notice if they need to leave the country.
There are a number of pleasant places to live, with a city centre location particularly popular with expatriate singles and couples. For expatriates with children, hilly areas such as Tuškanac, Šalata, Pantovčak on the southern slopes of the Medvednica Mountains are all upmarket neighbourhoods offering mainly single-family houses, although there are some apartments available. Properties in these areas provide not only proximity to international schools and embassies, but also excellent views of Zagreb with forest surroundings.

The average rents in Zagreb are:

1-bedroom property: €500 +
2-bedroom property: €600 +
3-bedroom property: €900 +

Costs can be considerably higher for larger properties with outside space. For example, a 4-bedroom house with a garden can reach €4,000+ in the most desirable locations.
There are a number of options for schooling in foreign languages, including the American International School, two British schools (British International School and Bright Horizons), the Ecole Francaise de Zagreb and the German International School. One huge plus is that as the Zagreb international community is not as big as in some more cosmopolitan cities such as Paris or London, international schools don't tend to have waiting lists. It does happen, but it is more of an exception than a rule.
For those preferring to immerse their children in the local education system, some Croatian public schools offer classes in English and provide a strong curriculum, though most will only provide classes in Croatian so it is important to check what is on offer.
The main problem expatriates face in Zagreb is when the accompanying spouse wants to find a job. Croatian unemployment rates are high at more than 20% with around 10% unemployment within Zagreb itself. There may be some work in highly specialized professions, but in general employers prefer to hire locals rather than someone with limited or no knowledge of the Croatian language. The tourist season (April to October) may offer some rare opportunities.
Fast Facts
Zagreb is Croatia's capital and largest city located on the southern slopes of Medvednica Mountain on the banks of the Sava River.
Croatia's economy is mostly dependent on Zagreb as the city generates over 50% of total turnover and 60% of total profit for the country. Over 30% of companies in Croatia have headquarters in Zagreb, and nearly 40% of the Croatian workforce works in Zagreb, including almost all banks, utility and public transport organisations.
The climate of Zagreb ranges from warm summers (av 22.0 °C, with temperatures over 30 °C not unusual) to cold winters (−0.5 °C on average) with frequent snow.
Zagreb is an important tourist centre attracting around a million visitors each year, with many more tourists heading for the Croatian coast.
Croatia is a member of the European Union but has kept its unit of currency - the kuna (abbreviation HRK).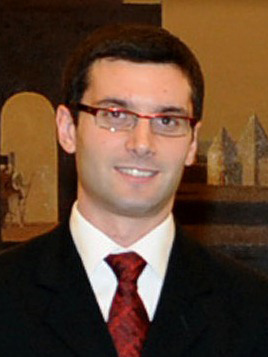 Vladimir Lucev is a Going-there Destination Consultant in Zagreb. He has lived in Spain and Libya, and prior to joining GT worked for Croatian Telecom. He holds a Master's degree in International Relations and Diplomacy, and speaks seven languages including his native Croatian.