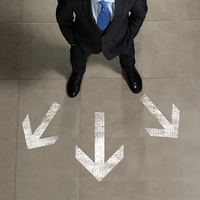 The Relocation Industry can be subject to external shocks and shifts that cause changes in assignment trends. For instance, the drop in oil prices in recent years most certainly affected numbers to Norway, Alberta, Canada, and Houston, Texas.
In Houston, the commercial real estate market was hurt as offices were left vacant. A wave of drug patent expirations (the "Patent Cliff") has affected the activity of several pharmaceutical giants. Until recently, Western Australia was bustling with immigrants and assignees drawn by the region's booming mineral mines. These days, Victoria in Eastern Australia with softer industries like IT and finance is the population growth centre.
Australia gives us an interesting example of how shifts are not always driven by declines in profitability. Changes in mining migration were more a result of mining projects reaching maturity. Since 2013, over 46,000 full-time jobs related to mining were shed as construction and development projects were completed. One result of that has been a surplus of rental properties in some of the mining boroughs like Pilbara, though rents are more stable in Perth, with its diverse economy and high student population.
Statistically, the population of Western Australia continues to grow (0.6% in 2016), though at a slower rate than elsewhere (Victoria grew 2.1% in the same period). The bulk of assignees to Australia are primary 457 Visa holders, of whom there were 95,360 in Australia at the end of March 2017. This figure represents a decline of around 10,000 skilled temporary workers a year since 2013. This number is likely to decline further as the Australian government moves towards an 'Australia first' policy with more limits on 457 Visa holders.
So what other shifts can we notice across industry sectors or different geographical locations?
Sectoral Sands
Tracking assignee trends by sectoral changes – e.g. mining vs. financial sectors – is not an exact science. The BGRS (formerly Brookfield) Global Mobility Trends survey categorises survey respondents by industry and gives useful insights. One such insight is that IT industry respondents have the highest overall mobility growth expectations (80%) but – ironically – also a lower self-nomination process for relocation than other sectors (25% vs a 67% average). IT is an industry typically high in millennials. A recent Pew Research Study indicated that this group are moving significantly less than prior generations of young adults. It can be more difficult to persuade a millennial to go on assignment to a strange environment for several years than an older employee.
This dovetails with Going-there's experience. One of GT's clients, a US media giant, experienced challenges in recruiting among its largely millennial workforce for both domestic and global assignments. Working in partnership, GT developed an online tool allowing candidates to get a handle on assignment locations, encouraging more engagement with candidates with excellent results.
The BGRS survey also offers other insights into sectoral trends. For instance, in the Healthcare and Pharmaceutical industries, an assignment offers far more likelihood that an assignee will later hold a leadership position (71% as opposed to 43% average). It also suggests greater obstacles for female assignees in Manufacturing and Engineering sectors than other sectors, and a higher proportion of female assignees in Financial Services than other sectors.
However, there are also studies such as that by the Canadian Employee Relocation Council suggesting a greater reluctance among employees overall to relocate, particularly internationally. What the sectoral trends tell is that some industries may be finding employee resistance to moving stronger than in other industries.
Geographical Sands
The annual Cartus Global Mobility Policy & Practices survey focusses on the changes its respondents report in policy priorities and assignment practices. Most notably, the latest survey contradicts any perception that long-term assignments are tailing off, at least for the companies that participated. Less than 20% of respondents expect fewer long-term assignments in 2017 and 2018, mainly because such assignments best meet business objectives in spite of their higher cost (it should be noted that the survey was undertaken prior to the new Administration's 'America First' platform now introduced into the US). The survey also records that a large majority – 76% - of companies see flexibility in their mobility programmes as a priority: a menu of relocation programme options to fit the contrasting challenges of different locations.
The survey also looks at changes in geographical patterns of relocation and the main challenges provided by the top destination countries. The 'traditional' destinations - USA, UK, Singapore, China, Canada - remain dominant. However, when asked what new countries they expect to see gaining prominence, the list diversifies and we find Brazil, India, Malaysia, Australia, Mexico, Kenya and Spain in the top ten.
These new countries are either internally developing rapidly (Brazil, India) or attracting more multinationals (Kenya, Spain). How does this resonate with the experience of Going-there, which services more international locations than any other Destination Services Provider?
With long-established destinations such as the USA, GT is finding internally that the cities in demand have changed in recent years with, for instance, California assignments now eclipsing those of Texas. This is in spite of competing trends for companies to relocate AWAY from the high tax/high cost California, particularly in the Bay Area where housing prices are the highest in America. Within these two states themselves, GT is noticing more demand for services in Southern California and Texas small town locations.
Of countries 'new' to Cartus respondents, the interest of Going-there clients has noticeably risen in Australia (where we have increased services to four cities), Brazil and Mexico.
GT has also been receiving service requests for far less familiar locations where – despite having the widest coverage - we do not currently provide services but where we can often provide relocation data. Hence, in the course of this year, we have found ourselves supplying relocation data on countries as diverse as Mali, Guinea, Fiji, Papua New Guinea, Madagascar, Gabon and Mauritania.
What this suggests to us is that global mobility may well become – well, more global – with perhaps small volumes of assignees going to more diverse places. It underlines a need to think seriously about the type of assistance needed by assignees in undeveloped relocation markets (such as Mali). We may also expect to see flurries of activity in more established destinations – in particular, in Europe as Brexit changes occur (for instance, three major insurers have announced plans to move jobs from London elsewhere: Lloyds (Brussels), AIG (Luxembourg) and Standard Life (Dublin).
The sands of globalisation keep shifting. As Global Mobility Specialists, our task is to keep a sharp eye on how and where they are settling.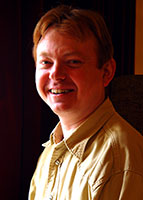 Richard Tyrrell is Going-there's Vice-President of Research & Development. He has been instrumental in the development of our distinctive GT2go relocation tool and has worked with clients on a range of technology innovations.