Krakow is a university city with an abundance of highly educated, bi- and tri-lingual candidates who work alongside expatriate employees from western Europe and the US. The expatriate community is growing.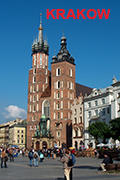 Rental contracts typically run for one year, with an initial deposit of one or two months' rent and an agent's commission of one month - both to be paid by the tenant. The lease can be signed by either the employer of the assignee and some agencies will offer the contract in both English and Polish. In the majority of cases, utility costs will be covered by the landlord, with the tenant paying an average monthly fee that is included in the rent. It is possible to build a break clause into the contract after the first twelve months, with three months' notice.
Housing can be found relatively easily and ranges from apartments to condominiums to detached houses - though the choice, in terms of quality, is not as broad as that in other countries and 3-4 bedroom apartments can be harder to find. May-June can bring a surge of properties to the market, as many work contracts come to and end and tenants leave the city.
Properties are available both furnished (especially apartments) and unfurnished (especially single family homes). An unfurnished home will usually have a fully functional kitchen with a cooker and lighting. Sometimes owners will give the option of furnishing a property according to the tenant's requirements. A furnished place will often provide everything except bedsheets - though some will require you to stock the kitchen with your own plates, pots and utensils.
Expat families often choose to live a short distance from the city centre in areas such as Wola Justowska near the Las Wolski forests, or the towns of Lucina of Swoszowice. All requiring commutes of 20 - 30 mintues into the centre of Krakow, the longer journeys secure a larger house and more green space.
Singles or those without children often chose to live in or near to the city centre's picturesque old town or "Rynek". Prices are steep due to the fact that this neighbourhood is a UNESCO protected site. Nonetheless, there are excellent refurbished apartments available. The popularity of the bohemian Kazimierz quarter of the city is also growing - along with its rental prices.

The average rents in Krakow are:

1-bedroom property: €700 - €1,000
2-bedroom property: €1,000 - €1,500
3-bedroom property: €1,500 - €2,500

Expats have a choice of two international schools, the British International School of Cracow (www.bisc.krakow.pl) located in the city centre, and the American international school (www.iskonline.org) - called ISK - located in the countryside with access to excellent sports facilities and wide open spaces. Both have strong reputations and will equip students for transfer back into their home educational systems.

Fast Facts
Krakow celebrated its 750th anniversary in 2007 and houses a wealth of historic monuments, artworks and Renaissance and gothic architecture.
The average Polish office worker begins their day at 8am, works an eight-hour shift and finishes around 4 pm. Dress code for most businesses is smart casual.
Poland joined the European Union in 2004 but kept its unit of currency - the Polish zloty (abbreviation PLN). Some shops in central Krakow will also accept the euro.
Poland is governed by a parliamentary system whereby the Prime Minister is the head of government of a multi-party system and the President is Head of State.
Krakow temperatures range from warm summers (av 22-24°C degrees C; high above 30°C), to white winters (av 1-2°C; low -20°C).
Basic English is often spoken in central Krakow - but a little Polish will go a long way - however you pronounce it!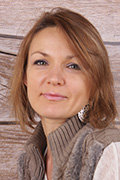 Angelina Wormus is a Going-there Destination Consultant in Krakow. She grew up in the Indian subcontinent and then in Europe from Scandinavia to Portugal, the Balkans, to Italy and Russia. She also spent several years in Equatorial Guinea (West Africa) and thee years in Guatemala.