The spread of COVID-19 is having an unprecedented impact on everyday life. Many of us have already been confined to home and restrictions continue to tighten. But while assignees continue to move around the world or adjust to the changed conditions, Going-there remains 100% committed to the delivery of destination services to all assignees and their families.

With health and safety our priority and where support can no longer be delivered in person, remote assistance is being provided by all of our global teams. However, while the mode of delivery may have changed a little, our focus and passion hasn't wavered. Our key services are now delivered as detailed below.

Emergency Departure Services to assist in the COVID 19 crisis

Going-there has developed a program for clients whose assignees are opting to depart their host cities with little or no notice, in some cases leaving their house keys under the front door mat.

If you have any assignees in a similar situation, and need help, contact Kelly Burtar, VP Global Operations, email address: kelly.burtar@going-there.com.

Arrival Services

Arrival services have been suspended in the majority of locations. We continue to offer advice on local travel restrictions and conditions, market conditions and quarantine regulations where relevant. Where travel is permitted and safety can be maintained, we can also organise a secure pick-up from the airport and transport to the assignee's accommodation.

We are also now 'meeting' assignees via Skype/WebEx conversations, Face Time interactions, telephone calls, email communications, for virtual tours, etc.

In summary:
Travel Advice (e.g. quarantine, travel routes, what to expect on arrival, etc.) - Yes
Airport Meet and Greet - Suspended but, where practical, safe pick up will be organised
Virtual meetings/consultations - Yes

Home Search

We are now coordinating virtual property tours with landlords and/or current tenants. We recommend that assignees narrow down the list of properties they wish to visit in person by first viewing virtually via Face Time, Skype and Google Street search for overviews of neighborhoods.

Another measure we are taking to protect assignee health is to request specific details of the sterilisation process conducted by each landlord prior to a move-in occurring. This is also true of any temporary accommodation we arrange.

In summary:

Property search and selection, housing and neighbourhood advice - Yes, we continue to provide assignees with available housing options
Virtual property tours - Yes, where possible based on local restrictions
Check with landlord re: property cleanliness - Yes
Accompanied property visits - Suspended but, where practical, arrangements for unaccompanied visits organised
Lease negotiations and reviews - Yes
Accompanied check-in and inventory - Suspended but inventories arranged with property management
Arrange change-over of utilities - Yes
Ongoing support (virtual) - Yes

Settling In Services

We are supporting remote registration where government offices have suspended face-to-face service, guiding assignees through every step of the phone or on-line process.

Where government offices are still open, many have an "essential person only" policy. If the assignee speaks the local language, our Destination Consultant will be deemed non-essential for these visits. We will therefore coach assignees before they attend appointments to ensure they know what to expect and take the correct paperwork. We can also support remotely during the appointment should any complications arise.

Our consultants are offering additional support to assignees. We're here for them - if they just want to talk, get recommendations for food delivery options, better understand the specific mandates that may be in place or have any other day to day needs we can assist with.

In summary:

Welcome Pack with special attention to emergency numbers and procedures - Yes
Assistance with local compliance and registration, assistance with forms - Yes
Assistance with local utility services, health registrations, bank accounts - Yes
Assistance on transportation options, exchanging driving licences, etc. - Yes
Advice on local COVID-19 restrictions and guidance, delivery options, ongoing support, etc. - Yes
Accompanied registration visits - Suspended, but appointments can be made

Departure Services

Where travel is still permitted, we can arrange transport to the local airport so that returning assignees can travel home. We will also continue to oversee the signing-out process from the assignee's property.

In summary:

Travel Advice - Yes
Liaison with property management, lease termination, deposit refunds, etc. - Yes
Accompanied check-out inventory - Suspended
Accompanied airport transport - Suspended but, where practical, safe transport will be organised
Virtual meetings/consultations - Yes
Speak to us
For further information, or to discuss how Going-there can assist your current assignees, contact any of our Going-there team using the details below.
Cara Butler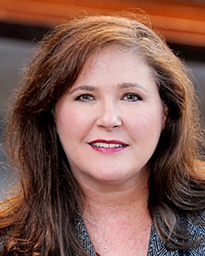 Vice President, Client Development
Tel: +1 713 515 4687
Marianne K. Rabold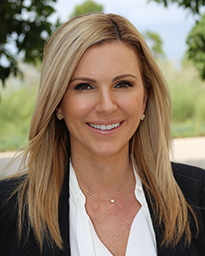 Vice President, Client Development
Tel: +1 949 331 2279