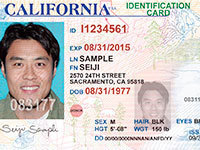 Going-there has delivered Destination Services in Bakersfield for several years . To complement the personal on-the-ground support to assignees offered by our Destination Consultants, we have now added a new relocation guide that is accessible to those relocating to the Californian city. Our GT2go Bakersfield guide covers all topics key to a successful relocation, including detailed information on housing, setting up home, local registrations, transportation, banking, education, health and a section for accompanying partners.
GT2go guides are organised in a unique way by taking an FAQ approach to each topic, so that all the vital questions concerning a single subject are grouped into easy to understand bytes of knowledge.
Here is a sample FAQ from our new Bakersfield guide to illustrate the thorough approach:
Do I need a Californian ID Card?
It is recommended that foreign nationals carry a photo ID with them at all times in the USA. California issues identification cards and it is a good idea to get one. Any legal resident of the state can obtain it and they are very useful, for instance when opening utility, mobile phone or store accounts.
To apply for a California ID, you need to visit your nearest DMV (Department of Motor Vehicles) office. You will need the following paperwork:
A completed application (DL 44) .
Your social security card or document proving Social Security Number (SSN).
Two proofs of California residency.
One proof of birth date and legal presence.
Previous ID card(s), if applicable.
Payment for the set fees.
You will also have to give a thumb print and have your photo taken. It's best to book an appointment in advance to avoid queues.
Although your Social Security number is also unique, it is not seen as an appropriate form of ID. You might, however, be asked to give your social security number for anything from applying for a driving licence to obtaining a credit card. The card itself is not necessary for conducting business with a bank, registering for school or obtaining insurance. It is the number that you will be asked to provide and it is a good idea to memorise this.
Legally, all foreigners in the US are meant to carry an alien registration card (such as a green card or EAD card) or certificate with them at all times. However, this is neither widely known nor widely enforced.
Key Addresses:
Bakersfield DMV
3120 F Street, Bakersfield, CA 93301
Tel: +1 800 777 0133
Website: www.dmv.ca.gov
Bakersfield Southwest DMV
7000 Schirra Court, Bakersfield, CA 93313
Tel: +1 800 777 0133
Website: www.dmv.ca.gov