Emergency in Ukraine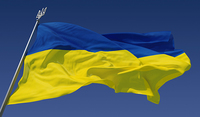 Like everyone, we have all been horrified by the situation unfolding in Ukraine.

Relocation companies operating in the region have been pulling together and sharing information as they assist employees and their families with transport, temporary housing, compliance, and the financial challenges faced by people whose available cash is in rapidly devaluating hryvnia or roubles.

To make it easier for those who are still on their journey, we are sharing here what we've learned so far as we help those companies with employees fleeing Ukraine:

If at all possible, aim to ensure families share a "where are you" update throughout their journey, to gauge their arrival times at the border and arrange for representatives to meet them. If people are heading to Poland, there are charging points at the Ukrainian border to help recharge mobile devices, laptops, etc.
Polish banks are currently struggling or unable to exchange Ukrainian currency. You may need to arrange for cash deposits for those that don't have sufficient funds or don't have their debit card with them. The fact that the currency is devaluing so quickly also makes this a sensible precaution.
Rental stock in Poland is now in extremely short supply. That means those leaving Ukraine should be prepared to move further from the border. It also means that the price of temporary accommodation across the region is rising exponentially.
Temporary housing providers and hotels may request full payment for periods of stay up front, e.g. in Poland many landlords are now asking for 3-6 months' rent in advance and a 12 month lease. Some will also now only sign up to a corporate let. Companies should prepare to sign leases on behalf of employees and transfer the necessary funds to secure accommodation.
All of the major Polish cities have crisis centres where refugees are being supported. These give access to hot meals, clothing, essentials, a place to sleep, medical care, administrative support, etc. However, the centres are generally reserved for refugees with no resources of their own, so those being assisted by their employer will be expected to support themselves where possible.
Many assignees need or hope to "take a breather" of a few days/weeks in their initial location before they determine their final destination, which is frequently in another country. This also gives them the opportunity to confirm the safety of family members still in the conflict zone. It may be sensible, therefore, to plan for a short period of recovery before people make their final move.
If at all possible, those crossing the border should bring passports for all family members. It is understood that people are fleeing conflict, however having passports to hand will greatly simplify transit at the border.
It is useful to know what languages family members speak in advance of arrival to ensure the right consultants are on hand to assist them.
Similarly, if a family is travelling with children, knowing their ages in advance will help to better anticipate the family's immediate and longer-term needs.
Finally, each family member will be asked about their COVID status. It will save time if people have some record of this to hand, e.g. whether they are vaccinated and/or a booster shot has been received.

In conclusion, there are two key points to bear in mind:

As the conflict continues, employers are likely to need to take increasing responsibility for lease payments/signings and currency transfers.
The more information that can be provided in advance at every stage will ease the burden and simplify the process for those leaving Ukraine.

We hope you have found the above information useful. If you need advice on assisting employees in the current situation, do not hesitate to contact Scott Addaman or Tyler Burns of Going-there.

---The Going-there Global Team

Scott Addaman, scott.addaman@going-there.com
Tyler Burns, tyler.burns@going-there.com