Do You Need Help Managing Your Short-Term Business Visitors (STBVs)?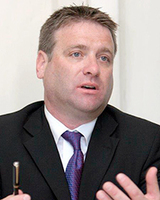 By Liam Brennan, VP Client Relations, Going-there
Anyone who has gone to a Relocation or Business Travel conference recently will have seen a session on managing your short-term assignees or business travellers for the compliance risks they generate.
Depending on who is running the conference, the session will likely have a certain leaning. If it is a Relocation conference, there will be a Taxation or an Immigration focus. If it is run by the Travel industry the session will likely focus on Duty of Care with an emphasis on software for tracking mobile employees ... continue reading.